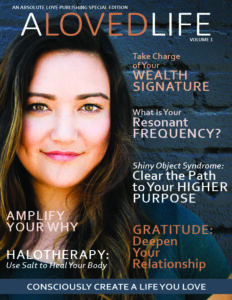 "Courtney Joyner thought fate was a nice concept — in theory at least — but it wasn't until a chance stop at a Colorado pottery studio that she realized the power of following a path of passion. 
In one moment, her shiny, previously desired corporate path paled in comparison to the pursuit of art and entrepreneurship. And just like that, she formed Brush Strokes Pottery, a mobile, paint-your own-pottery studio and webstore based in Austin, Texas.
Of course, as all entrepreneurs learn, 'just like that' was not so simple."
Read "Swirls of Color: A Real Life Story of Creating a New Course," exclusively in ALOVEDLIFE volume 1, a timeless bookazine by Absolute Love Publishing featuring stories on Intentional Living, Elevated Action, Conscious Connection, and Sacred Self Care. Learn about all the editions here.