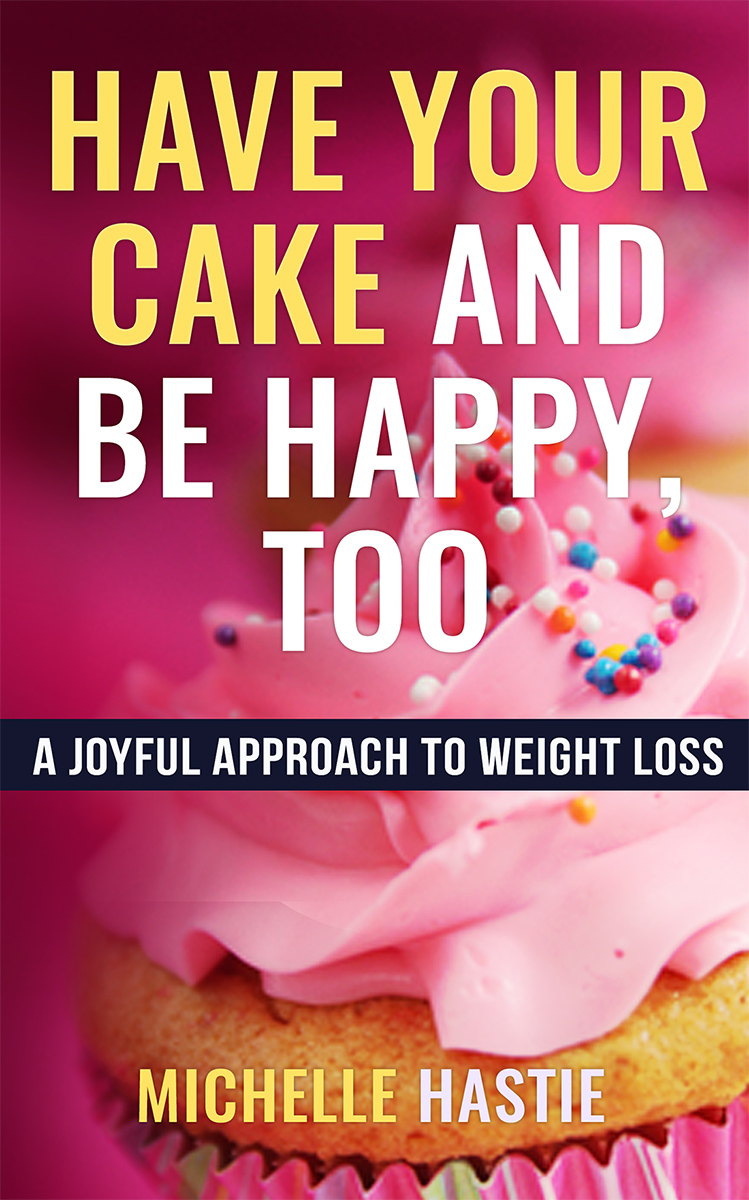 HAVE YOUR CAKE AND BE HAPPY, TOO: A Joyful Approach to Weight Loss

Have you tried every weight loss trick and diet out there only to still feel stuck with unwanted body fat? Are you ready to live joyfully and fully, in a body that stores only the amount of fat it needs? Then this book is for you.
In Have Your Cake and Be Happy, Too: A Joyful Approach to Weight Loss, author Michelle Hastie uses her own research into nutrition and the psychology of weight loss to help you uncover the mindset you need to transition from fat storing to fat burning, without overly fancy or external tactics. No more strict regimens or unfulfilling meals. Just strong body awareness, deep mind-body connection, and positive results.
Don't change your diet or your exercise routine. Instead, pick up this book, and change your life.
"Every so often a book is written that finally gets to the root of an issue. Michelle Hastie's Have Your Cake and Be Happy, Too is exactly that. Hastie not only decodes the mystery of why diet after diet seems to fail, but she also lays out her simple solution. It's an easy-to-follow method that shows you exactly how to lose weight and keep it off, WITHOUT having to deprive or starve yourself. A great read that can transform your life – I highly recommend it!"
"This refreshing approach to weight loss is a must-read for anyone who wants to be free of dieting, shame, and guilt for good. Our minds and bodies work better when they're in sync, and Michelle shows us exactly how to stop fighting with ourselves and start living our best lives."
"One of the things I've always admired about Michelle Hastie—besides her inestimable knowledge of what it really takes to lose weight and the crucial role of 'the inside job' that's needed to create lasting results—is her unparalleled belief in her unorthodox approach to weight loss and her faithfulness to what she knows will help people. Have Your Cake and Be Happy, Too: A Joyful Approach to Weight Loss is one of the best books I've read that takes an effective, holistic approach to weight loss and transforms this challenge into a joy."
Also available for purchase from these venues