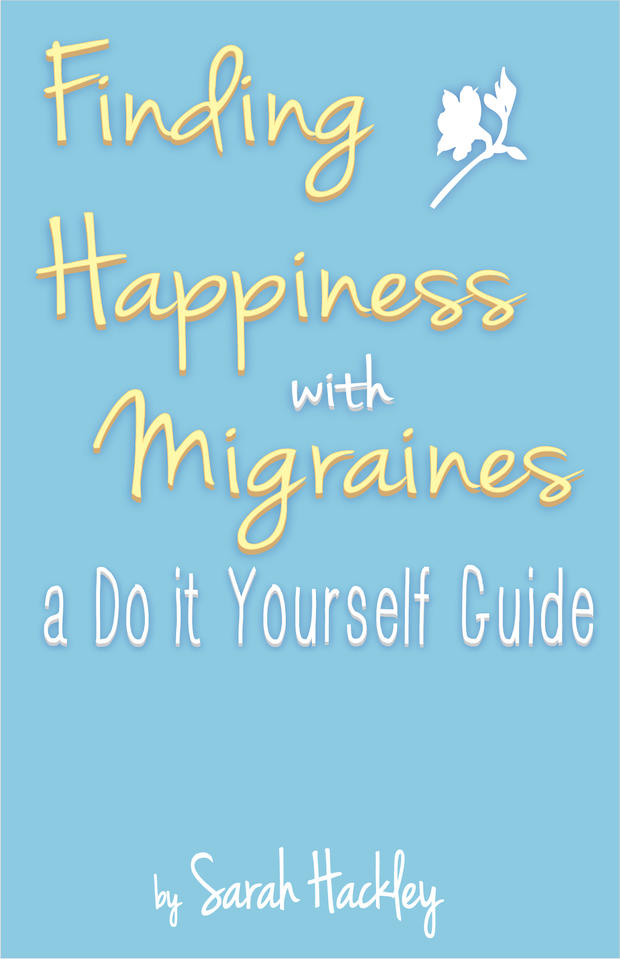 Purchases of "Finding Happiness with Migraines" through our online store are delivered in PDF form, enabling you to print a copy of the min-e-book™.
FINDING HAPPINESS WITH MIGRAINES: A Do It Yourself Guide, a min-e-book™
Do you have uncontrollable migraine attacks? Are you feeling exhausted, anxious, and/or depressed? Like you're running out of options?
Don't suffer for another day!
Take charge of your body, your mind, your emotions, and your health with Sarah Hackley's Finding Happiness with Migraines: A Do It Yourself Guide. Readers everywhere are talking about the supportive, encouraging, and useful tips found in this quick read.
With practical tips, guided practices, positive affirmations, and a compassionate understanding of your struggle, Sarah walks you through five easy-to-implement steps to create real, lasting change in your life. Things you'll learn:
How to harness the power of cognitive behavioral therapy to reduce stress and improve your life;

Which yoga poses can help with a migraine attack;

When you should keep a migraine diary – and when you should throw it away;

Techniques to bring your mind and body in closer alignment;

And so much more!
Whether you experience daily, weekly, or monthly migraine attacks, Sarah's five steps to finding happiness with migraines will ease your pain and help you make the most of every day – migraine or not!
Perfect for spouses, parents, and children of migraineurs and patients with other chronic conditions as well! Only $3.99! Don't wait to start living a more joyful, less painful life!
Also available for purchase at these venues