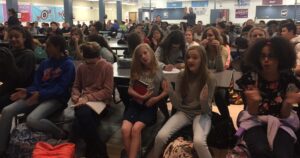 Absolute Love Publishing Author Janet McLaughlin visited McIntosh Middle school in Sarasota, Florida and presented a discussion of her book Different to over 700 middle schoolers. She also led a writing workshop for a select group of students, where she discussed the process of writing Different, as well as her other middle grade novels, Haunted Echo and Fireworks.
Different is about a young girl named Izzy who has Tourette's syndrome but keeps it a secret from her friends at school. When a new girl arrives at school and Izzy's tics worsen, Izzy must face her fear and reveal her secret to her classmates. Different shines a light on the delicate line of a child's hopes and fears and inspires us all to embrace our differences because they are what make us who we are.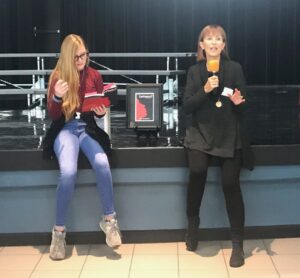 Haunted Echo is book one in The Soul Sight Mysteries series, which follows Zoey, a high school student who can see visions. Zoey goes on vacation in the Caribbean with her best friend, Becca, and encounters a young ghost whose past is linked to the island grounds. Zoey then must discover the mystery behind her death. Fireworks is the second book in The Soul Sight Mysteries series and follows Zoey on another adventure as she fights to save Becca from mortal danger.
Different was awarded a five-star review by LitPick, and McLaughlin's Soul Sight Mysteries have been referred to as "gripping young adult mystery" and "highly recommend[ed] . . . for mystery lovers in grades 7-10" by LitPick School Reviews.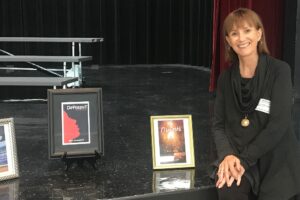 Check out these fun reads today!
Shop the Absolute Love Publishing store here.
Photo Above: Janet McLaughlin presents her books at McIntosh Middle school.