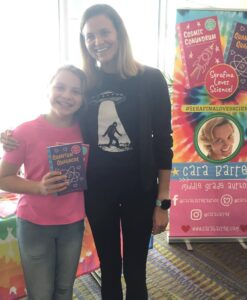 Cara Bartek, author of middle grade novels Cosmic Conundrum and Quantum Quagmire, was a guest at Teen Bookfest by the Bay on Saturday, February 16, 2019.
Teen Bookfest by the Bay is a non-profit organization formed by a group of Corpus Christi Bay area schools and public librarians for the purpose of planning and providing an annual book festival for teens. It is a one-day event that started in 2015. The book festival is an educational event where teens can meet published authors, learn about the writing/publishing process, and interact with their favorite writers.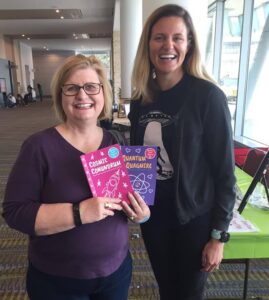 Cosmic Conundrum and Quantum Quagmire are the first two novels in the Serafina Loves Science series and have been called "fabulous" and "laugh out loud" reads by Neutral Posture CEO Rebecca Boenigk. Bartek's writing goal is to address the STEM gender gap by planting the seed of self-confidence, passion, and success in her readers. Join Serafina on her science adventures and grab your copy today at Absolute Love Publishing!
#serafinalovesscience
Learn more about Teen Bookfest by the Bay here.
Shop the Absolute Love Publishing store here.