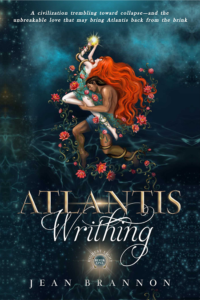 The Coalition of Visionary Resources (COVR) awarded Jean Brannon's Atlantis Writhing a Bronze award for Best Visionary Fiction Work.
"Visionary fiction invites readers to a deeper soul growth beyond the storytelling, and every year, this ancient art is honored by the Coalition of Visionary Resources with its COVR Awards," said Brannon. "I'm humbled beyond words that COVR selected my first novel, Atlantis Writhing, as a Bronze Medal winner. Atlantis Writhing delves into spiritual lessons unlearned from the past – teachings we all can call upon now to know peace. There's never been a greater need to stay calm, and Atlantis Writhing shows how to do just that."
Absolute Love Publishing Founder Caroline A. Shearer said, "We are so proud of Jean. Her hard work and diligence resulted in a beautiful novel that transcends the boundaries of time and illustrates the eternal nature of true love. Atlantis Writhing shows us that, no matter what happens in the universe, loving souls will find their way home."
The editor for the book, Sarah Hackley, said, "'Visionary' is an ideal word to describe Atlantis Writhing, and I'm thrilled Jean received such apt recognition."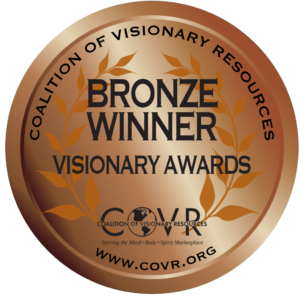 The COVR Visionary Awards are annual awards that feature the best books, music, electronic media, new products, and jewelry in the mind-body-spirit marketplace.
Within the story, "You'll discover mystical tips and how-to's the Atlantis Writhing characters use to heal themselves while they scramble to save a self-destructing planet," said Brannon. "I've done my very best to weave more than 20 years of acupuncture and holistic clinical expertise into not only a page-turning fantasy, but also a guide for learning to see the opportunity in any struggle. The good in any bad. The happily-ever-after in any tragedy. I hope you'll let Atlantis Writhing be an encouraging voice for you, too. Let my commitment to having made this work a transformational tool help steady you in the face of any storm."
Absolute Love Publishing's romantic high fantasy novel, Atlantis Writhing, is available in print or e-book: https://absolutelovepublishing.com/atlantis-writhing/