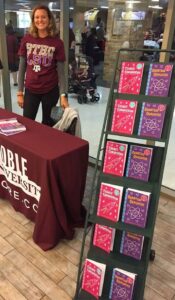 The Texas A&M Memorial Student Center – MSC Programs and the Texas A&M Bookstore hosted Absolute Love Publishing Author Cara Bartek for a book signing on November 24, 2018 for the first two books in the Serafina Loves Science! middle grade series, Cosmic Conundrum and Quantum Quagmire.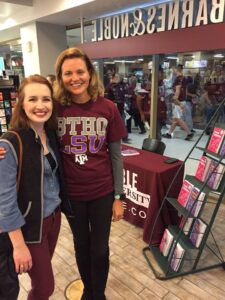 Cosmic Conundrum, the series debut, is about a young girl named Serafina who is accepted into the Ivy League of space adventures for commercial astronauts, where she'll study with Jeronimo Musgrave, a famous and flamboyant scientist who brought jet-engine minivans to the suburbs. But it's not everything she hoped for when fellow junior astronaut Ida Hammer shows up, appearing to be everything Serafina is not.
Cosmic Conundrum is an inspiring story that promotes girls' interests in STEM. School Counselor and STEM Coordinator Miguel Sepulveda said of Bartek's book, "Cosmic Conundrum is an exciting and entertaining story that will give girls confidence to pursue science careers."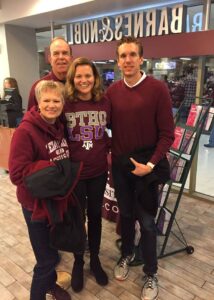 Join Serafina on her science journey and buy your copy today at Absolute Love Publishing!
#serafinalovesscience
#girlsinSTEM
Shop the Absolute Love Publishing store here.
Photo: Cara Bartek at her book signing at the Texas A&M Bookstore