Absolute Love Publishing is thrilled to announce the release of Cosmic Conundrum and Quantum Quagmire, books one and two from the Serafina Loves Science! series.  Serafina Loves Science! is an adorably smart STEM book series that features sixth grader Serafina Sterling using science, humor, and authenticity to figure out some of life's big issues.
COSMIC CONUNDRUM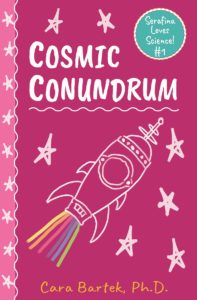 In Cosmic Conundrum, sixth grader Serafina Sterling finds herself accepted into the Ivy League of space adventures for commercial astronauts, where she'll study with Jeronimo Musgrave, a famous and flamboyant scientist who brought jet-engine minivans to the suburbs. Unfortunately, Serafina also meets Ida Hammer, a 12-year-old superstar of science who has her own theorem, a Nobel-Prize-winning mother, impeccable fashion sense—and a million social media followers. Basically, she's everything Serafina's not. Or so Serafina thinks.
Even in an anti-gravity chamber, Serafina realizes surviving junior astronaut training will take more than just a thorough understanding of Newton's Laws. She'll have to conquer her fear of public speaking, stick to the rules, and overcome the antics of Ida. How will Serafina survive this cosmic conundrum?
QUANTUM QUAGMIRE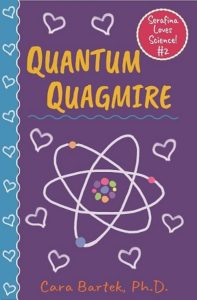 Serafina suspects something is wrong when her best friend, Tori Copper, loses interest in their most cherished hobbies: bug hunting and pizza nights. When she learns Tori's parents are getting a divorce and that Tori's mom is moving away, Serafina vows to discover a scientific solution to a very personal problem so that Tori can be happy again. But will the scientific method, a clever plan, and a small army of arachnids be enough to reunite Tori's parents? When the situation goes haywire, Serafina realizes she has overlooked the smallest, most quantum of details. Will love be the one challenge science can't solve?
What People Are Saying…
Rick Varner, Scobee Education Center: "Every opportunity for inquiring girls to stretch their STEM skills and reach for new horizons is time well spent. The unique characteristics of the exceptional in-between-agers portrayed in Serafina Loves Science will certainly strike a chord with the readers, and Serafina's adventures are sure to inspire new ideas and open new pathways of creativity."
Lidya Kushner Osadchey, Business consultant, executive coach, a parent, and a community leader: "Cosmic Conundrum is a book for all ages, a timeless story about humanity and kindness with a technological twist of events. Fascination with science and space exploration leads Serafina, a precocious thinker and oblivious-to-girlie-things 11-year-old,  to a space adventure camp. Will she make friends? Will she win the top prize for her invention? Will she be chosen to be a junior astronaut? Mixed emotions surge when the unexpected happens to Serafina."
Emily Thompson, Edwards Aquifer Authority Environmental Scientist: "Through the quirky character of Serafina, Cosmic Conundrum shows us that science can be fascinating! Girls, you can embrace your curiosity, follow your passions, and most importantly, just be you! As an environmental scientist, I love this series!"
Rebecca Boenigk, Neutral Posture CEO: "This book is fabulous! It made me laugh out loud a few times. My niece Sadie said she loves that Sera has GRIT! This is a true example of how we can let bullying define us or inspire us. I also loved that it makes science fun! I cannot wait for the sequel!"
Miguel Sepulveda, School Counselor and STEM Coordinator: "Cosmic Conundrum is an excellent book for all students. It is about Serafina's love of science and her adventures in pursuing her dream. The book is full of science information from the perspective of a young girl and also addresses several issues common to our youth, including friendship, loyalty, facing one's fears, pursuing one's dreams, and dealing with bullies. I highly recommend this book for young readers, especially girls. Cosmic Conundrum is an exciting and entertaining story that will give girls confidence to pursue science careers."
Serafina Loves Science! books are the quintessential middle grade reads to encourage, entertain, and pique young girls' curiosity for the exploration of STEM and other science education opportunities.
The Serafina Loves Science! series is available in digital and paperback formats from Amazon, B&N, Kobo, iBooks, and the Absolute Love Publishing Store.
About the Author: Cara Bartek, Ph.D. lives in Texas with her husband and two daughters.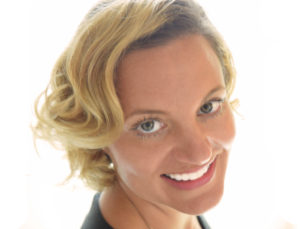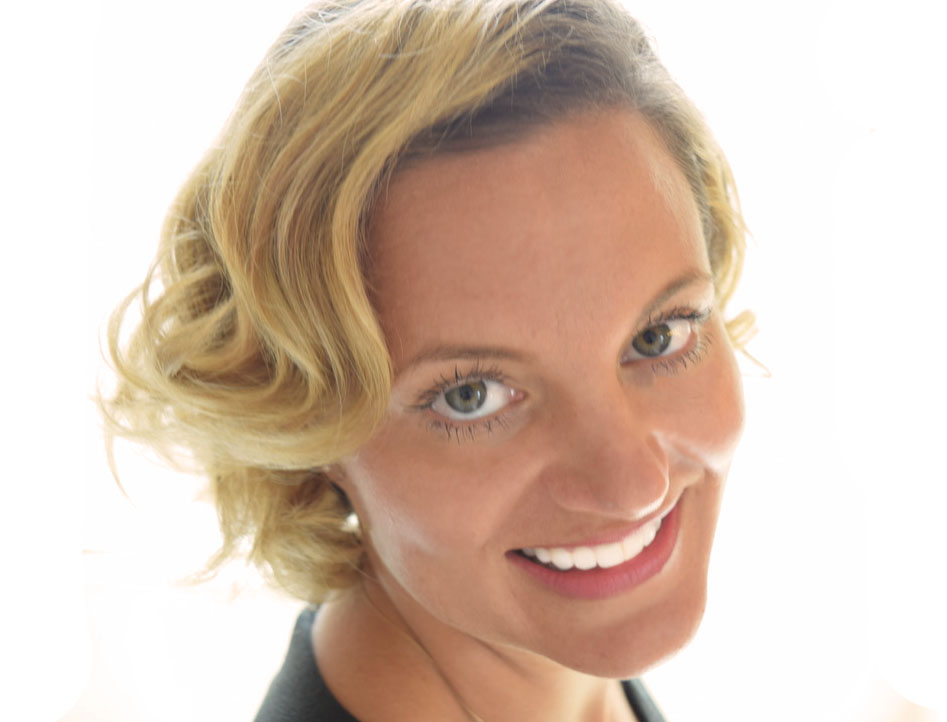 The Serafina Loves Science! series was inspired in part by her career path and in part by her two little girls. Her hope is to make this world a more equitable and opportune place for her daughters one silly story at a time. Visit www.carabartek.com.