"Call it conscious capitalism, or conscious leadership, or a conscious cause, but regardless of the output, Divas That Care Founder Candace Gish has found that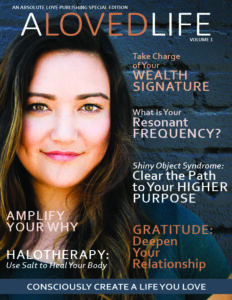 passion is a primary uniting factor between women and their work. And it is that passion that she showcases through the Divas That Care movement, a multimedia platform for women to share their stories and receive the recognition she feels they deserve.
Originally created simply as a way for Gish to inspire her daughters, the platform has evolved to showcase passionate women and the potential they have to
change their lives and impact others.
'I call these women the changemakers,' said Gish. 'They are dynamic women who are really changing the face of the world. They are changing their families, and they are changing the communities around them.'"
Read "Amplify Your Why," exclusively in ALOVEDLIFE volume 1, a timeless bookazine by Absolute Love Publishing featuring stories on Intentional Living, Elevated Action, Conscious Connection, and Sacred Self Care. Learn about all the editions here.