Absolute Love Publishing is happy to announce that, in addition to receiving a 5-star review, Animal Prints on My Soul has earned an honorable mention in the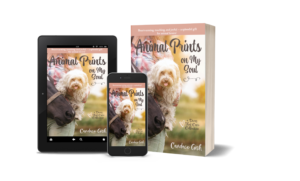 Readers' Favorite 2022 Book Awards!
Readers' Favorite is the fastest growing book review and award contest site on the Internet. It has earned the respect of renowned publishers such as Penguin Random House, Simon & Schuster, and Harper Collins, and has received the "Best Websites for Authors" and "Honoring Excellence" awards from the Association of Independent Authors.
Animal Prints on My Soul by Candace Gish is a heartwarming book that explores the human-animal bond through the experiences and stories of women. Featuring horses, dogs, cats, birds, and more, animal lovers will connect with these ordinary – yet extraordinary – stories of how animals impact our lives.
Congratulations to all the winners!
View the Readers' Favorite 2022 Book Awards here!