In honor of Women's History Month, Absolute Love Publishing will again shine our light of love on some of the most authentic, intuitive, courageous, and inspiring women today.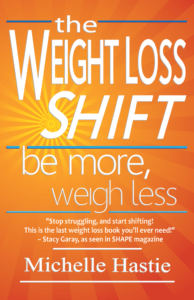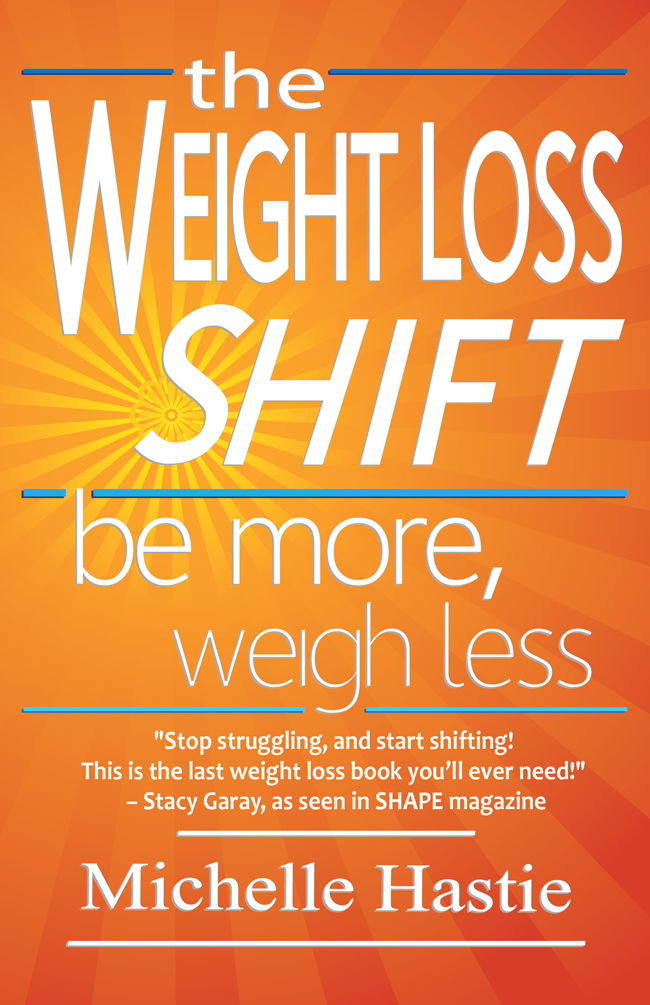 Our next feminine luminary is Absolute Love Publishing's Michelle Hastie, author of "The Weight Loss Shift: Be More, Weigh Less" and contributor to "Women Will Save the World."
"The work I focus on is helping people feel again – feel their feelings, feel their body, listen to body communication, understand hunger and fullness. It's the click of going from a really busy, busy doing mode to becoming a human again," said Hastie.
Michelle's transformation as a weight loss expert began when she was forced to slow down after an accident. In this physically quiet, meditative time, Michelle realized her body and mind were creating the weight loss she had strived so hard to achieve previously by "doing." She was emblazoned by her experience: that internal realizations can bring physical changes to fruition. This launched her into a new way of living and coaching and resulted in the publication of "The Weight Loss Shift."
In 2014, she saw the publication of this book, along with a book launch event at Lyon Books in Chico, California, and numerous media appearances.
Dan Barnett, Biblio File columnist in the Chico Enterprise-Record said, "Her [Michelle's] focus is on not doing something, but being something. I was really impressed because if you have the sense of the kind of person you ought to be and the kind of person you are becoming, then your food intake changes to match this person that you are – that you are becoming."
Other media for "The Weight Loss Shift: Be More, Weigh Less" included an interview with Michelle on Nancy's Bookshelf and an interview on Love, Liberty & Lip Gloss. She also was an "Inspired Interview" on InspireMe Today with "Weight Loss: It's All in Your Mind."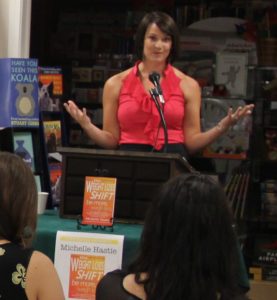 In guiding others to "be more and weigh less," Michelle has found another strong calling: helping teens heal their body image issues and eliminate eating disorders. Learn more on Michelle's coaching website, TotalBodyHealthSolutions.com, about how she is guiding teens to blossom into their naturally confident, healthy, and empowered selves. Her philosophy: "Weight loss isn't going to give you anything on the inside. The external does not change the internal. You have to love yourself first."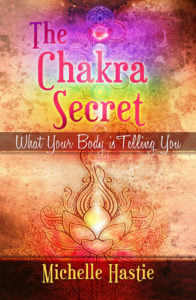 Continuing with her "being more" philosophy, Michelle has an upcoming new book, "The Chakra Secret: What Your Body Is Telling You," which encourages us to understand how powerful energy centers in the body communicate messages from beyond the physical. "The Chakra Secret" explains why we have certain dis-eases or ailments and why we have certain body habits and patterns. It also includes recipes for each chakra by guest chef Maria Schonder – a standout feature readers will love preparing. Look for "The Chakra Secret" soon!
On a personal note, Michelle's life changing journey slowed down where it mattered most, when being mindful allowed true love to sweep her away. She was blissfully married in the summer of 2014 and is joyfully awaiting the birth of her first child this spring.
Absolute Love Publishing congratulates Michelle Hastie Thompson on her journey of being more.
Michelle can be reached at TotalBodyHealthSolutions.com for coaching, training, and interviews or @MichelleHastie on Twitter. Her books can be purchased at Absolute Love Publishing, Barnes & Noble, and Amazon.