Do you want to learn about the art of being in the moment?
"Eating watermelon with sticky hands in the sunshine. Relaxing on a porch while children play. Feeling soft grass beneath toes and feet.
Peaceful, grounded, earthy moments like these have been part of the human experience for all time. Whatever challenges the generations have felt, whatever ailments or fears, humans always have excelled at personal connection and being in the moment. Except, perhaps, for now.
If asked, could we honestly say the same is true today?" . . .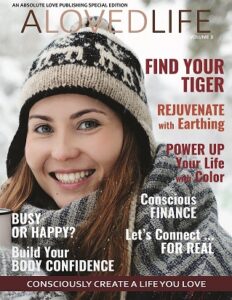 Learn how to step outside your usual ways of operating in daily life in "Let's Connect for Real … The Art of Being in the Moment" by Divas That Care Founder Candace Gish, exclusively in ALOVEDLIFE volume 3, an evergreen book-magazine by Absolute Love Publishing featuring stories on Intentional Living, Elevated Action, Conscious Connection, and Sacred Self Care.
Learn about all the editions here.