Inspire Me Today recently shared "Brilliance" from Absolute Love Publishing Founder Caroline A. Shearer, entitled, "Embrace the Infinite Power of Love." This blog post discusses the nature of love and why love is what is most needed in the world.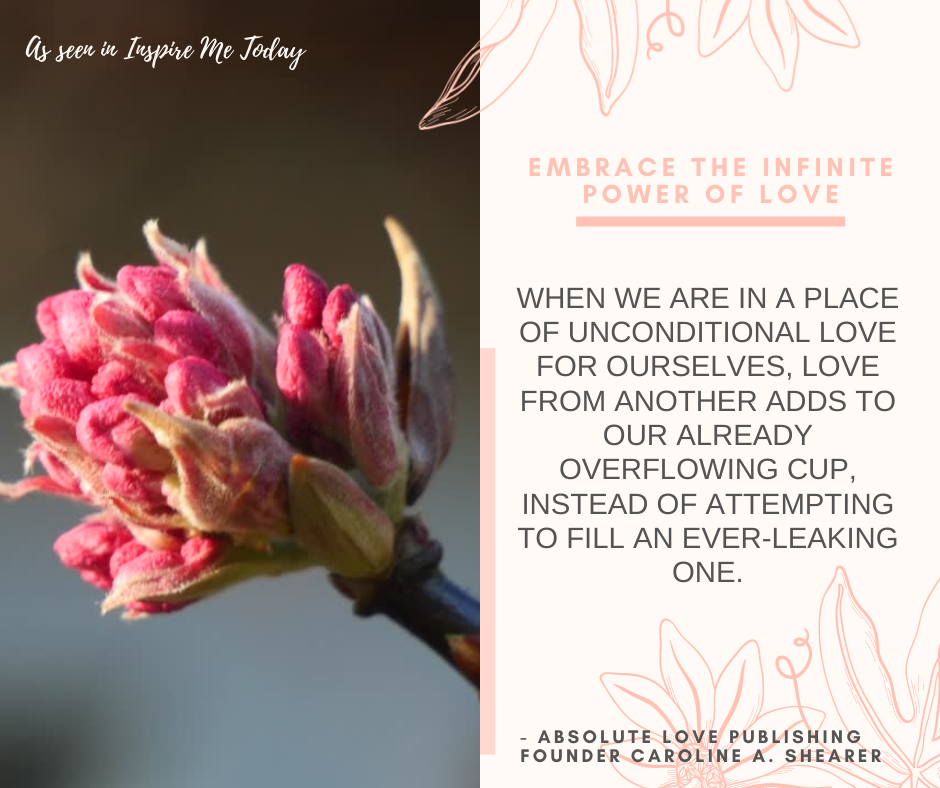 Shearer explains that we are able to offer unconditional love to others only once we are able to offer unconditional love to ourselves. She believes absolute love "is a return to our true nature, a place where fear does not exist and our souls are blissful."
Along with being a best-selling author, Shearer is committed to sharing how to achieve an abundant, fulfilling, and light-filled life. Her independent publishing company, Absolute Love Publishing, is dedicated to publishing products that promote goodness in the world.
Read the Inspire Me Today blog here.
Visit Absolute Love Publishing's website here.
Shop Absolute Love Publishing's books and min-e-books™ here.