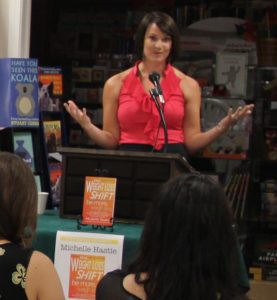 Congratulations to Absolute Love Publishing author Michelle Hastie on a successful book signing and launch party for "The Weight Loss Shift: Be More, Weigh Less."
Held at Lyon Books in Chico, California, attendees were in for a treat celebrating Hastie's groundbreaking approach to happy weight and holistic health. We are thrilled she had a successful celebration!
The Book
Skip the diets and the gimmicks, "The Weight Loss Shift" is a permanent weight loss solution. Based on science, psychology, and spirituality, Hastie helps readers discover their ideal way of being and then helps readers transform to living a life free from worry about weight – forever!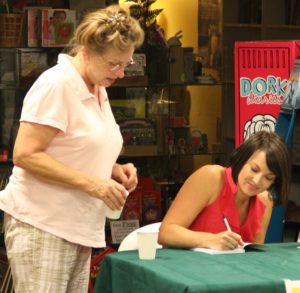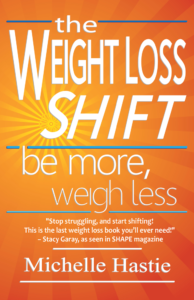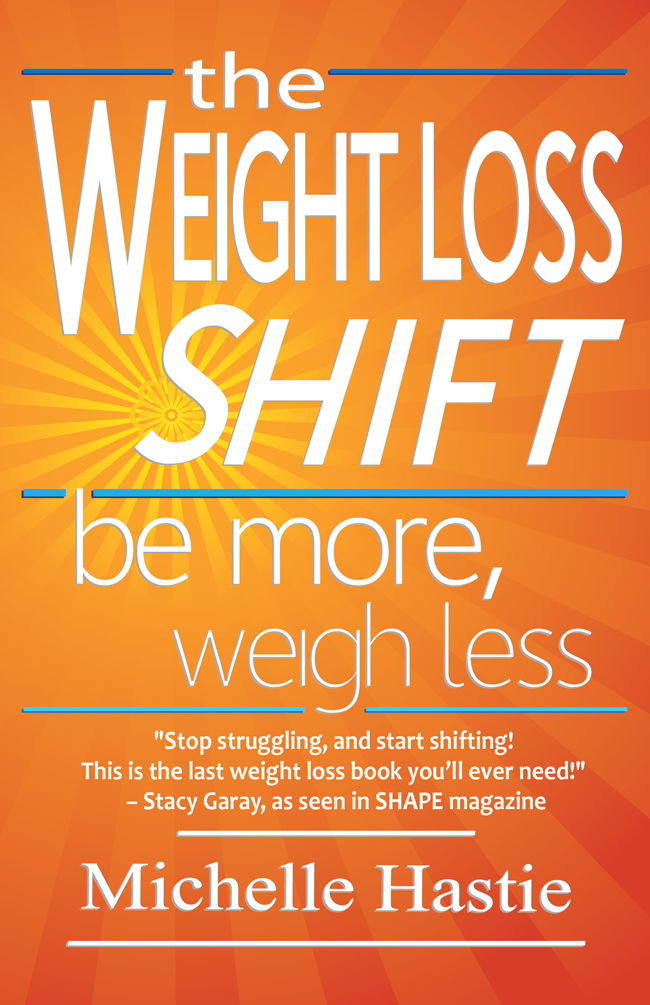 Read what others have to say about "The Weight Loss Shift."
About the Author
Michelle Hastie is a weight loss coach with a background in personal training, food psychology, neuro-linguistic programming, and yoga. (She was also one of our featured women in Women Will Save the World.) Michelle has been blessed with the gift of transforming lives, one body at a time.
Shop the Absolute Love Publishing store to purchase "The Weight Loss Shift."