We are proud to announce that Steve Schatz's Adima Rising advanced to the Semifinalist round of the ScreenCraft Cinematic Book Competition! The ScreenCraft Cinematic Book Competition is a competition that seeks out great stories with the potential to be adapted for the screen, including novels, novellas, true stories, and biographies. 
Adima Rising centers on four teenagers from a small New Mexico town who discover they have one month to awaken their inner power and save the world.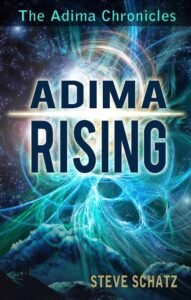 Adima Rising is the first book in The Adima Chronicles. 
Adima Rising is available in paperback and digital at Amazon. It's also available in audiobook from Amazon, audible, Apple Books, and scribd!
Read the Indiana Daily Student's article on Steve's accomplishment here!