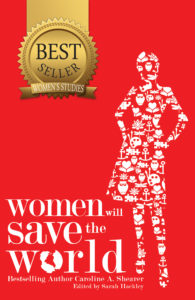 "Women Will Save the World" contributor Terry Grahl started her career as an interior decorator, creating beauty and spreading joy through design. While on that journey, a volunteer opportunity at a women's shelter led her to a path of greater glory, and a new dream was born: Enchanted Makeovers, a non-profit dedicated to transforming homeless shelters for women and children into inspiring, healing sanctuaries.
Terry followed her inner guiding light to close her private decorating business and dedicate herself full time to the growing endeavor. She worked collaboratively, locally and nationally, "transforming shelters for women from surviving to thriving," where children, teens, and adults could be healed, nurtured, and restored to recognizing their own worth and greater good.
Terry and her team of giving volunteers saw firsthand that changing the environment and attitude of a structure could shift the feelings and intentions of the people within it. Not just decorating; this approach birthed magic and displayed humanity at its best. The experience was life changing.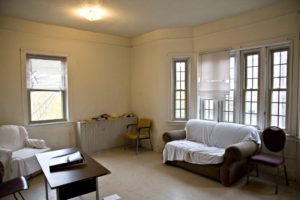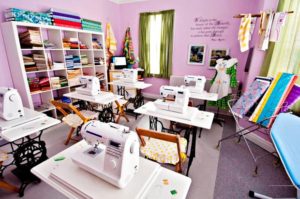 Before long, Terry was drawn to the needs of the youngest residents in the shelters. What else could be done to help the children feel nurtured and comforted and to show them how to draw on their inner strength? It had to be something imaginative that would take root and stay with them long after their stay at the shelter. The answer was an inspirational and love-fueled program – Capes For Kids. Throughout generations, children have believed in superheroes saving the day. Capes For Kids was the creative catalyst to teach children they could be empowered to save their own day.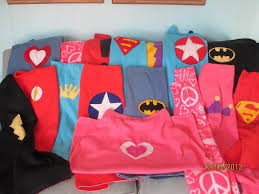 The cape would not only be a symbol that encouraged the child's imagination to soar, but also a comfort, similar to wrapping up in your favorite blanket, cozy robe, or favorite shirt. Today, each cape is handmade with love and creative detail by contributors from all over the world. "With handmade items, all this positive energy and love is built into it," said Terry.
Capes For Kids embodies a wonderful cycle that starts with giving love and showing love – to becoming the love – for participants, contributors, and volunteers. Absolute Love Publishing and Capes For Kids are in alignment: Love truly can make the world go round.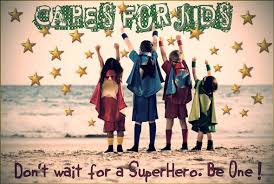 Capes For Kids invests in a child's core well-being and nurtures the skills necessary to become a self-loving, strong, and creative person. With each cape is a built-in hope that it may provide a seed to grow an inner garden of greatness. Our wish: May every superhero child blossom into an adult that pays forward the love, kindness, and living skills the capes cultivate in them, and may our superhero Terry Grahl be blessed.
Terry Grahl and Capes For Kids are greatness personified. Terry's leap of faith, imagination, and connection with her inner child are changing lives exponentially every day. If you wish to learn more about Capes For Kids and how you can contribute, please visit www.enchantedmakeovers.org.